 On Sale at .....
Summernats
Save on Freight ...
..... Orders being taken now!


Need a quote - access our quote page from here.
Need to ask a question, try our tech line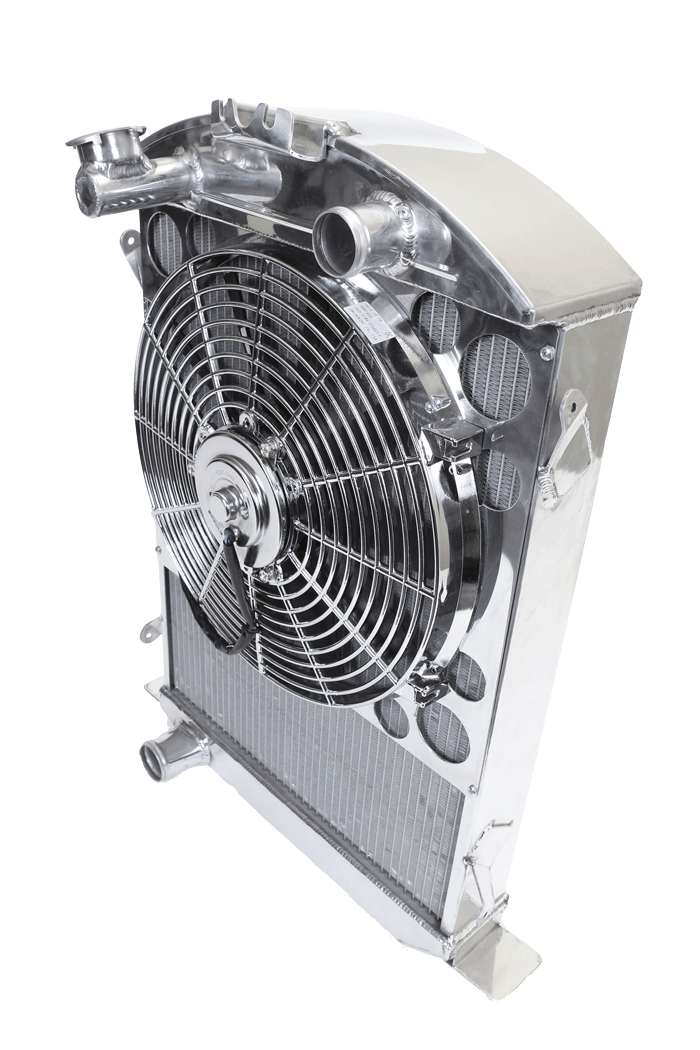 Aluminium
We have Aluminium radiators to suit all applications.
Applications for high performance, or space restrictions, or a combination of both can be satisfied using Aussie Desert Coolers wide range of core manufacturing capabilities.
Combined with a wide range of thermo fans, oil coolers, both transmission and engine oil, and condensors, we have you covered for all applications.
All work has a three year radiator warranty and we pride ourselves on our no fuss customer service.
Brass Copper
Our Brass Copper Radiators are designed and built on site.
The radiator tube used is butt welded for strength and better cooling.
The fin material is a special Teryllium Copper Alloy which is corrosion resistant for better cooling and extra life.
We can make a Brass Copper radiator to suit most application - whether it be an engine conversion, hot rod, muscle car or a vintage restoration.
All Brass work is done the old fashioned way by old school tradesmen.
All brass radiator work comes with a three year radiator warranty.